Head over to Magnolia BMX and enter for a chance to win some free stuff for decorating your bike!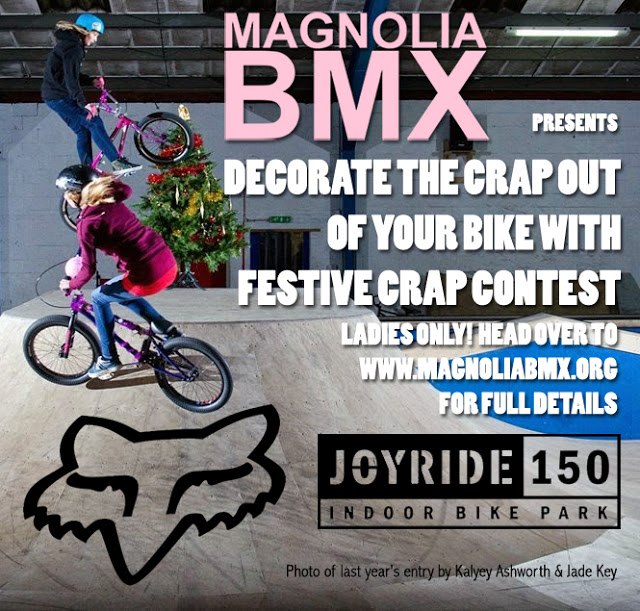 It's another great year for our bike decorating contest! This year the top 2 winners will receive goodies from our supporters over at Joyride150 and Fox! Read more below on how to enter.
Rules and Regulations
– This contest is open internationally and online only.
– Ladies only
– BMX or MTB/DH bikes can enter
– We are not responsible for accommodation (although we tried, but unfortunately the hotels never got back to us)
How to submit
-Entries are to be submitted by emailing Magnolia (at) MagnoliaBMX (dot) ORG
-Subject line should be "Contest, First and Last Name".
-Please include your name, address and phone number, in case you are the winner!
-Any additional information or story to how you decorated your bike is appreciated
-By submitting the photo, you are allowing us to post it up on www.magnoliabmx.org and its affiliated social media sites. Please include your Twitter and Instagram handles so that we can tag you!
What we're looking for
– A clear photo of you and your bike
– The bike needs to be decorated
– The more creative the photo, the better!
– Please send in the original photo only, square or overly filtered photos will not be accepted.
Last date to submit: Monday December 28th 2015
Comments
comments