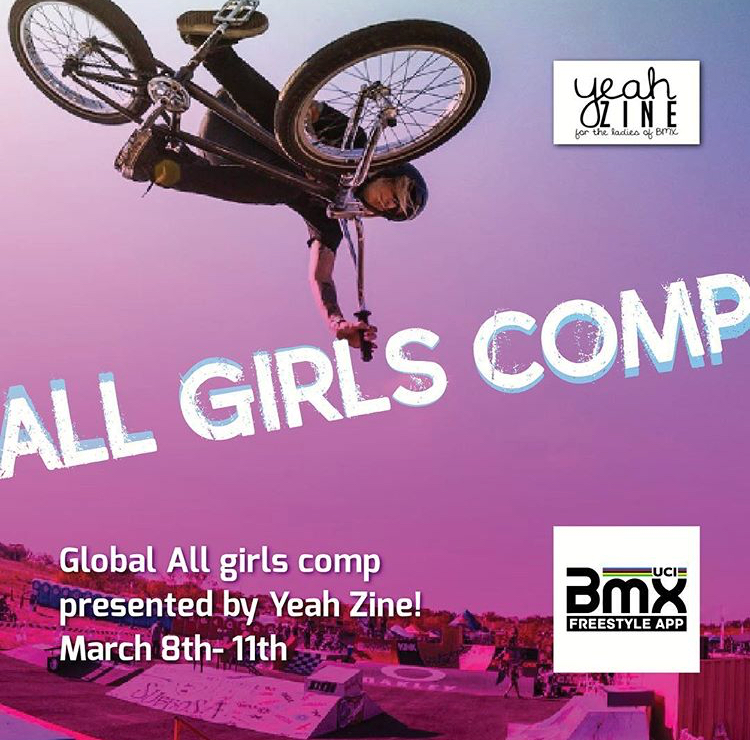 ALL GIRLS COMP
***Open World Wide***
Opens March 8th and closes March 11th.
Top 3 get cash, 4-10 will receive product from companies like @theshadowconspiracy and @cultcrew
Tap the ? in the APP and enter on March 8th.
Don't have the APP?
1. Go to your app store on your phone
2. Download UCI BMX Freestyle app
3. Create your profile
4. Click on the trophy icon
5. Upload your video clip!
Comments
comments